New Patients at West-Land Clinic of Chiropractic
The Initial Visit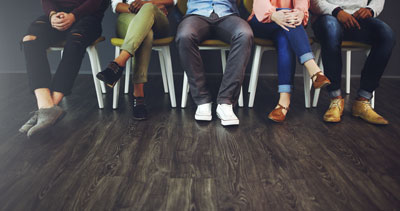 On your first visit, we suggest you wear comfortable clothing for your treatment. Please complete the online registration before coming to the practice. If unable to do so, we ask that you arrive 15 minutes before your appointment to complete the necessary paperwork.
Your on-boarding process begins with a consultation with your doctor. We'll explain how chiropractic care works, and give you a full physical evaluation to determine if our chiropractic solutions can address your needs.
After reviewing all your results, your doctor will discuss his findings with you and make recommendations for your care. Everything will be fully explained before moving forward. If you decide to proceed with care, you'll receive your first treatment. This visit will be about 60 minutes.
When You Return
Your doctor will put together a care plan unique to your needs. This may consist of chiropractic and other modalities designed to help your body heal itself. It's important to realize that while you came to our practice with one issue, there may be others that will worsen if left untreated. Following your plan ensures you will get the best possible outcome.
Finances
At West-Land Clinic of Chiropractic, we never want finances to prevent you from receiving the care you need. We are in network with UPMC and BlueCross BlueShield, Medicare and Medicaid. Most insurance plans are accepted, as well as auto accident, workers' compensation and personal injury cases. Please contact our office to verify insurance coverage prior to your visit.
We also accept credit cards and HSA accounts. There are flexible payment options to fit most budgets. Speak to one of our friendly staff to discuss your options.
Start Your Journey Today
As the old saying goes, if you don't have your health, you don't have anything. Unfortunately, too many people don't discover how true that statement is until it is too late. Don't be one of those people; contact us today.
CONTACT US »
---
New Patients at West-Land Clinic of Chiropractic | (724) 532-3077