Meet Dr. Phillip Westerbeck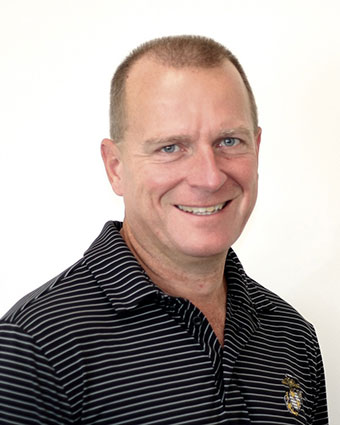 Dr. Phillip had a unique experience with chiropractic from a young age. Growing up, his father was a Chiropractor, and the natural wellness philosophy was a part of his life from the beginning. Though he lost him at a young age, the influence his father had on his life always stuck with him, and he's proud to carry on the work his father did as a chiropractor himself at West-Land Clinic of Chiropractic.
Dr. Phillip grew up in West Burlington, Iowa, graduating high school in 1983. Later, he married his high school sweet heart, Laura. He attended the renowned Palmer College of Chiropractic, graduating in 1994 with his Doctorate. While a student, he was offered a position as a practitioner in Uniontown, Pennsylvania, which would later pave the way for his partnership in Latrobe.
Every day in the practice, he loves working with patients and helping them achieve their goals in natural health. He looks forward to welcoming each individual and treating them as a whole person, not just their symptoms. Through focused care and specific adjustments, Dr. Phillip believes that your health goals are achievable, and he can't wait to help you unlock your wellness potential.
EXPLORE OUR SERVICES »

Outside of the Practice
When he isn't changing lives in the practice, Dr. Phillip enjoys spending time with his wife and their five sons–his oldest is currently studying to be a chiropractor himself. Two of his other children are actively serving in the Marines, while another is studying to become a history teacher. The youngest is still in high school and enjoying being a part of the football and wrestling teams. The family loves to be outdoors, hunting, fishing, and golfing together.
Dr. Philip would love to learn more about your health goals. If you're interested in chiropractic care, contact us to book an appointment. We can't wait to meet you.
---
Dr. Phillip Westerbeck | (724) 532-3077