Chiropractic Care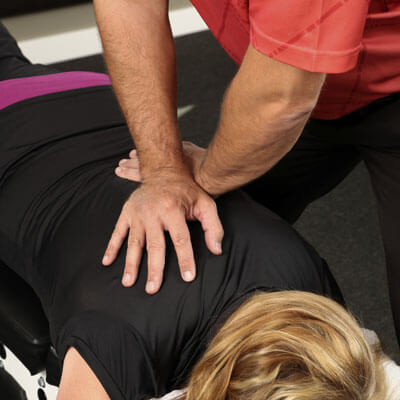 Chiropractic care addresses many common reasons people experience pain and other health issues. If there is a problem with your body's foundation, it needs to be corrected before true health can be achieved. The three phases of care—relief, corrective or restorative, and maintenance or wellness care— allow your body to heal, grow and thrive.
What Is Chiropractic?
The body has a natural innate ability to heal itself and maintain its own health. When that is interfered with, our chiropractors focus on identifying, locating and correcting the problem.
One of the main causes of pain and disease in the body is misalignment, or subluxations, of the spinal vertebrae. Chiropractic corrects the subluxations, relieving pressure and irritation on the nerves, restoring joint mobility, and returning the body back to normal function.
Chiropractic is holistic healthcare, addressing your overall wellness. There are many lifestyle factors, such as exercise, diet, rest, and environment, that can impact your health.
In addition to chiropractic care, your doctor may recommend changes in these areas.
Quality Care You Can Depend On
Our doctors received advanced training in many chiropractic therapies while at Palmer College of Chiropractic. They continue to add to their knowledge to provide patients with the most current and effective methods of care.
Our years of training, expertise and experience help our patients relieve back pain, neck pain, headaches, and other related conditions originating from the spine. Chiropractic can even be used to prevent injuries and help you achieve total health and wellness.
Tools, Techniques and Therapies
To provide you with the best care possible, we may use other tools, techniques and therapies in your treatment plan. Some therapies available to you include Diversified technique, Thompson Drop, Gonstead, Pettibon System, Myofascial Release, Active Release Technique (ART), and cold laser therapy. Our doctors will explain how each therapy works and how it can benefit you.
Don't Let Pain Control Your Life
Chiropractic care can help you live a better, pain-free life. You don't have to suffer in silence; contact our office and get the help you need.
CONTACT US »
---
Chiropractic Care | (724) 532-3077